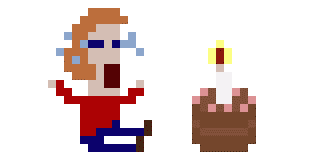 The
25th of June, 2013
marked one year after
McPixel
's release. For that, I have several announcements I would like to make today.
There are 30 brand new Free DLC levels added! Including 6 user created levels!
McPixel Engine will be completely rewritten in native code, starting soon. This will expand the platform support greatly! Additional platforms and changes are up to be decided yet.
McPixel is now a part of Humble Bundle! Grab it there before it's to late! Humble version of Android McPixel supports Free DLC now!
Free DLC support is coming to McPixel Mobile via AppStore and Google Play soon!